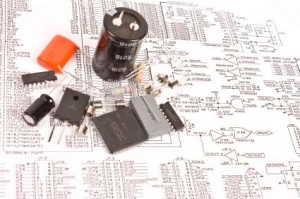 The majority of our clients come to us because of our experience designing analog and digital electronic systems and devices.  Our engineers typically have well over a decade of actual design experience, and frequently have one or more advanced degrees.  This level of experience means that you can avoid all the traps and dead ends that less experienced designers have yet to learn about.
We have extensive experience across a wide range of electronics technologies and standards.  We can provide deep and wide experience in a variety of areas.  Some of those areas are:
System Architecture Design
Embedded Systems Design and Implementation
Digital Signal Processing
Processor Circuit Implementation
DSP Firmware and Algorithm Development
Analog Electronics
Discrete Circuit Design
Analog & Mixed Signal Integrated Circuit Design
Digital Integrated Circuit Design
Field-Programmable Gate Array
Application Specific Integrated Circuits
IP Core Integration
Power Conversion & Management
High-Precision Signal Measurement
Data Acquisition
Electro-optics
LED Technologies
Video & Imaging
Laser Integration
Advanced Optical Signal Processing
Electromagnetics
Wireless Communications
Antenna Design
Inductively & Capacitively Coupled Plasma Sources
Ion Beam Generation
Magnetic Circuits
Regulatory and Safety Compliance Testing
Call us today to see how our capabilities can bring your vision to reality.